Øyvind's page of infinite mediocrity

Hi, I'm a rather dull middle aged man living in the humble little town of Kongsberg not far from the capital of Norway - a boring but picturesque little kingdom in the upper left corner of Europe. I'm part time a single parent of two wonderful boys, part time just single. My spare time seems to focus on the excellent possibilities for outdoor activities the area around my town offers and some cultural activities. I make my money building software for weapon systems.

Family, my BOYS!
Sondre, 8 years.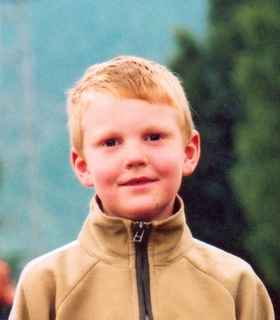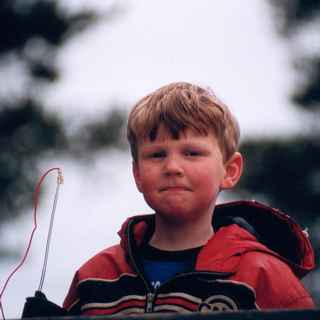 He likes to throw stones into ponds, ride his bike, play Sony Gameboy, drive our RC car or just hang around with his buddies. He swims like a fish..., well more like a dog, but anyway. In contrast to his brother he'd rather stick with alpine skiing.

Vebjørn, 6 years.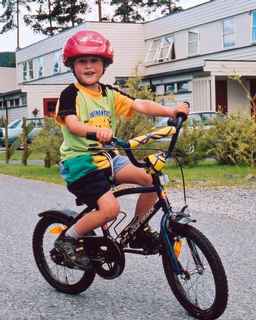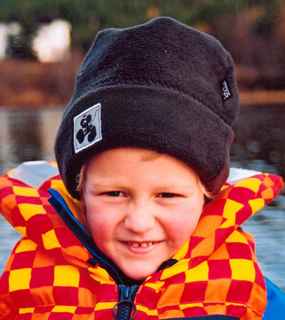 He likes to throw stones into ponds (wouldn't you know it), ride his bike, draw, construct stuff with Lego, swim (well almost). He also likes to ski, he appears to enjoy the cross country variant most.

My spare time
The choir.
I'm a tenor in Kongsberg mixed choir, Kongsberg Blandede Kor, that page is in Norwegian.
My motorcycle
This is my motorcycle,
82kW, 170kg dry weight,
loads of fun.

Mountain bike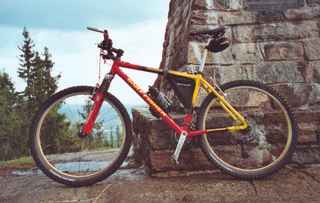 This is my bike,
a Gary Fisher Paragon,
a really great ride :-)

I like to ride my bike in the forest, technical stuff, I'm not very fit so I sometimes experience joggers passing me on difficult paths :-), fun anyway. Check out the MTB FAQ or Rec.Bicycles FAQ

Skiing
Twenty degrees below,
a small gale,
perfect conditions :-)
Who's that?
There's excellent possibilities both for cross country and alpine skiing in this area. The main attraction of my local alpine ski area is that it is pleasantly uncrowded on weekday mornings, quite often I get to make the two or three first tracks in the so-called expert piste.
KOT
I'm a member of the local branch of the Norwegian Mountain Touring Association where I'm part of the committee responsible for the maintenance of one of our huts, "Sveinsbu".
Hiking,
with two small female friends.
My job.
Kongsberg Gruppen, I'm part of the Defense branch, we make excellent Air defense system.
Some quotes.
- made by people less boring than me.

The trouble with the world is that the stupid is cocksure and the intelligent is full of doubt.
-- Bertrand Russell

They're all insane, so you might as well fall in love with a pretty one.
-- Bart the Carpenter??, (on women)
Contact information.
Øyvind Røtvold
tlf. +47 920 90 536
Sidensvansen 15c,
NO-3617 KONGSBERG,
Norway
email:orotvold@yahoo.no